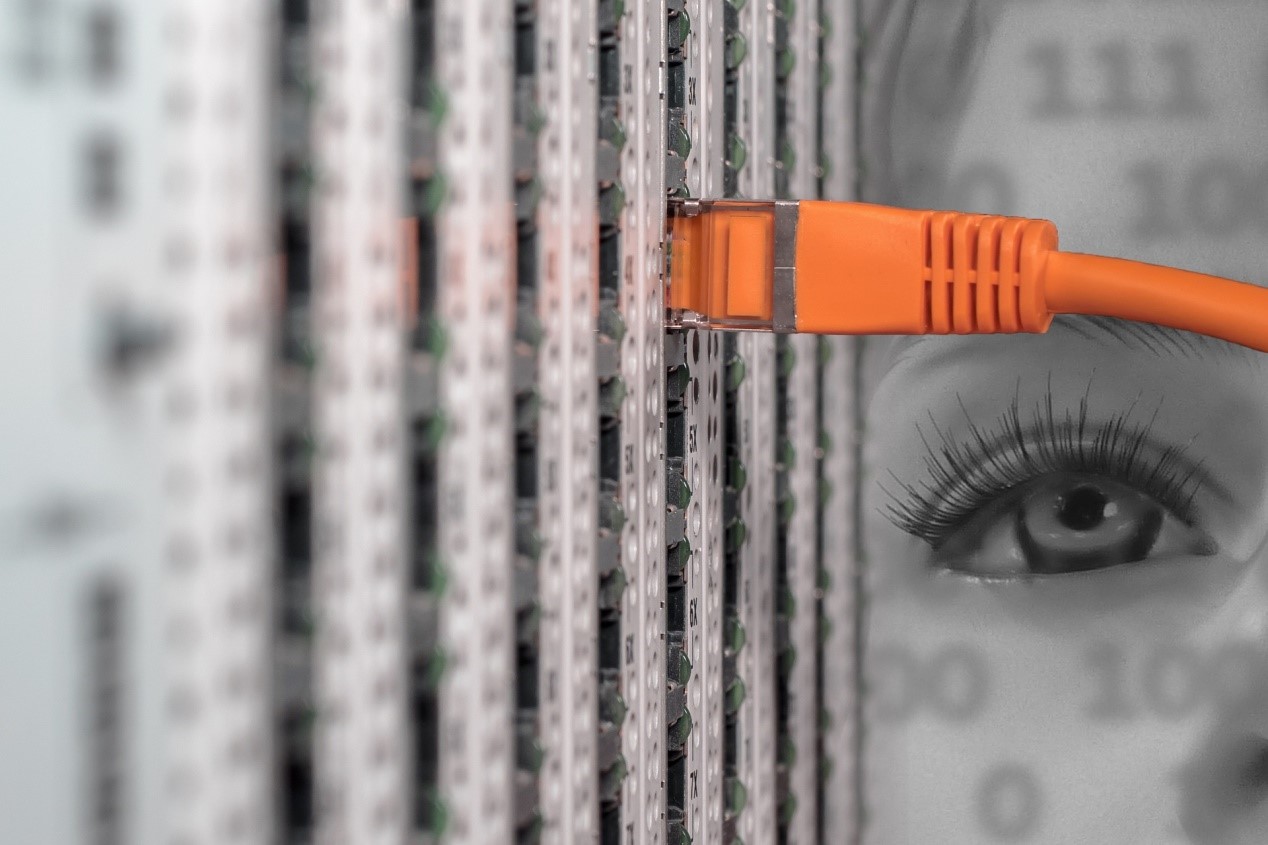 Especially in the digital age, connectivity is what drives business and is the heartbeat of any given office. And, if connectivity is the heartbeat, then cabling is the vital arteries that keep it working. Cables are the signal carriers that keep your business on track. So, whether you're running a law firm, an accountancy or a digital restaurant, this guide should help you improve the cabling in your office.
Of course, there are many other factors that contribute to successful communication in an office, but, without a good cabling setup, you are not going to have the connectivity you need. So, with this in mind, here is a short and simple guide to office cabling from the business IT professionals.
A Brief Look at the Types of Office Cabling
Put most simply, office cabling fulfils two functions. Firstly, it carries power to devices and office equipment – absolutely anything and everything in the office which needs electricity to function. Secondly, it carries data signals to devices that need to transmit and receive data – essentially, the devices which need to access the internet or other devices connected to the local office network.
Power cables do not differ much from data (or signal) cables in appearance. And, even under their casing, they are both made up of insulated metal wiring. However, signal cables do not carry the same kind of current as power cables. For this reason, they are often different cables. That being said, PoE (Power over Ethernet) is a system in which the same cabling is used for both power and signal. In this case, a single cable – a twisted pair Ethernet cable – is used to deliver both electricity and connectivity to a device. But, PoE is not ideal for all types of devices, being used primarily for VoIP (Voice over Internet Protocol), wireless connectivity, and network cameras.
If you are setting up a new office, it is best to decide on the cabling setup that you wish to run before you start moving your equipment in. You will need to base this decision on your requirements in terms of equipment. But, the freedom that comes with a clean slate, so to speak, gives you an excellent opportunity for designing the cabling system that works best for your business.
For those of you which have a access control system installed in your premises such as those offered by SabreVault, to keep your visitors safe and comply with Health & Safety regulations, it is important to keep all wiring concealed and out of harm's way for your visitors.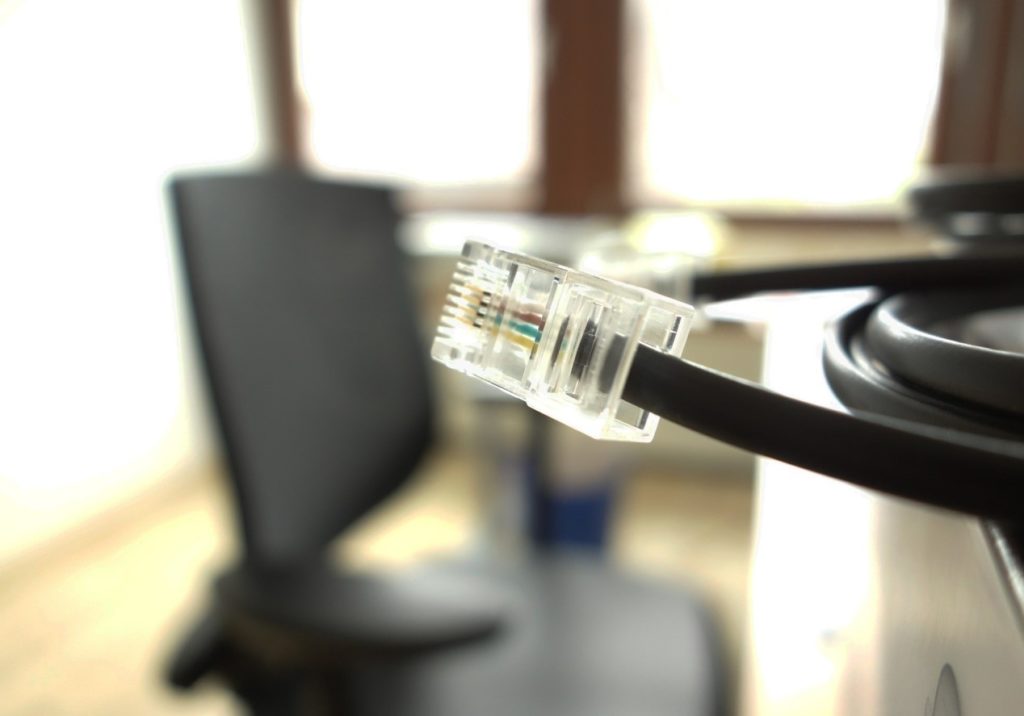 Things to Consider when Designing a Cabling Setup
No one knows your business's goals better than you do, which is why you need to think carefully about the cabling solution that is going to be right for your business both at the present and in the future. In order to decide what the best solution might be, here are a few things to consider:
1. What Are Your Needs at Present?
The first thing you need to do is sit down and decide on what your office needs at the moment. Specifically, determine figures surrounding the amount of devices you need to connect to your office's network. And, be sure to take everything into account. In addition to actual workstations and stand-alone pieces of equipment (like wired printers), consider your office's servers and other networking components.
The reason that it is important to determine the amount of devices requiring connection is because this will give you an estimate of the amount of cables you will actually require in your office. Of course, if you don't yet have a layout, you won't know the length of the cables. But, this gives you a good idea of what you will require when you start setting up your cabling system.
2. What Are Your Constraints in Terms of Office Layout?
Once you know what you need in terms of cabling in an ideal world, you can start looking at your real-world situation and start to determine what sorts of compromises you might need to make. Take a look at the physical office space that you have and determine if there are any instances that might make your cabling plan harder. Is the server room centrally-located, or is going to be difficult to connect certain areas of the office? Are there a lot of walls that will diminish the strength of a Wi-Fi signal? And, speaking of Wi-Fi, will the office layout create a situation where other devices interfere with this Wi-Fi signal?
It is also important to plan around any issues that might arise due to your lease on the office. If you own the office space, drilling through walls is not an issue, but, if you are renting the space, your landlord could make it difficult for you to customise the office to suit your cabling needs.
3. Can You See the Need for Future Change?
If you are completely happy with your business as it is, then you can be sure that your cabling solution will suit you for years to come. But, if you want to expand, as most businesses do, you need to consider how flexible your cabling setup is. Does it allow for major changes, or will this be a logistical nightmare? Even if you don't foresee major changes in the future, it is a wise idea to install double the amount of cables that you need at present, as installing cabling in a fully-functioning office can be difficult. By having these extra cables, you can easily accommodate the addition of an extra workstation here and there.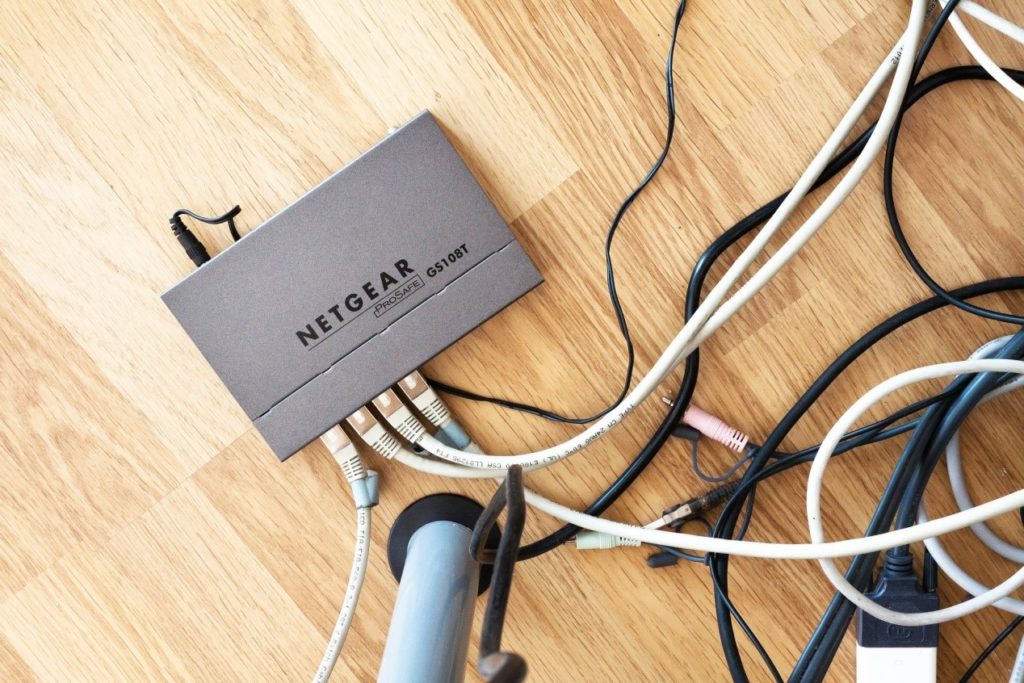 Organisational Tips for Office Cabling
1. Keep Your Cables Short and Tidy
Certain types of cables, such as audio/visual cables tend to provide the best signal at shorter lengths, so it is best to keep these as short as practicality will allow. And, in addition to function, shorter cables just keep your office tidier, which is better for the productivity of your workers.
However, if you are unsure what the future will hold in terms of expansion, you might not want to cut cables that you might need in future offices. If this is the case, roll your long cables and secure them with cable ties, which will keep them looking better and eliminate tripping hazards while you are at it.
You'll find some handy ways of keeping cables tidy on Pinterest.
2. Ensure Your Cables Are Easily Identifiable
When you are running long cables through walls and across multiple rooms, it can become impossible to keep track of them unless they are properly marked. So, to ensure that you never plug in the wrong cable, you can either colour code your cables or attach labels to them. Place these labels or tags on each end to ensure that you always know which cable you are working with.
Here is a helpful guide on cable marking and management.
Always Choose Professional Services Over DIY
These are just a few tips for setting up an office cabling system, but in reality it is far more complex than we have made it seem. This is why, unless you are a professional technician, you should always choose to use professional IT services instead of going the DIY route. This way, you benefit from their expertise during the installation and can arrange for ongoing technical support.
For more on the complexities of cabling an office, contact Northern Star today!